Free Software Update
Update your emWave2®, emWave Desktop, emWave Mac and emWave Pro — gain access to new enhancements and features.
To access your free update of the emWave software:
Mac Users running software version 2.2.7 — 
watch this video for special installation instructions
Step 1: Check for Update
Select "Check for Updates…" from your menu bar:
On Windows it's under the Help menu. On the Mac it's under the emWave Mac menu.
If no updates are available, you will see a prompt indicating that and you are Done!
Step 2: Update
If updates are available, you will see a prompt to download the update, followed by a series of prompts to install the update.
Step 3: Follow Onscreen Instructions
Follow the simple on screen prompts to complete the download and install.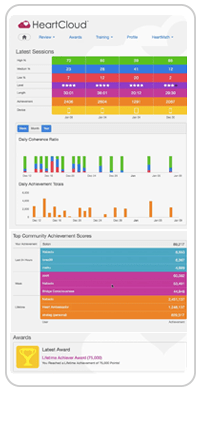 What's New – Access to HeartCloud
HeartCloud™ — a free online platform designed to sync with all your HeartMath® technology products. HeartCloud offers users of emWave Pro, the emWave2 and the Inner Balance App/Sensor gamification and session data to build on your experience using HeartMath's heart rate variability (HRV) monitoring and coherence training technologies.
Gamification and engagement features within HeartCloud include user awards for completing several sessions or maintaining a high performance level within a session. Ability to share with your friends, celebrate on social media or work with your health professional. Now users can review and track progress using any one of the HeartMath technology products, learn from training videos, keep an ongoing journal, and view leader board with current announcements and tips.
 Find out more on how to set up HeartCloud FAQs
---
Additional New Features
emWave2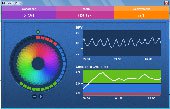 New Breath pacer
2 additional games for coherence building
Emotion Visualizer®
emWave Pro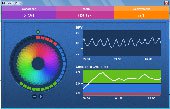 Our customers see themselves as part of the solution in creating a better future and world. They're not only focused on reducing stress, many of our customers are also highly motivated to develop their deeper potential and life purpose. Our products are facilitating people in making this deeper connection.